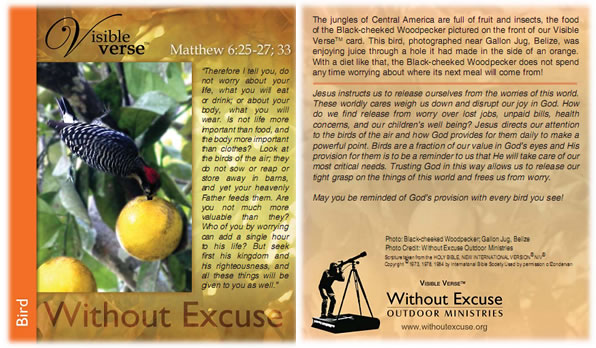 Front Image - Inside Left Image
Visible VerseTM Devotion Cards are a powerful tool for Scripture memory, scientific discovery, and the application of biblical truth.
Created by a Christian who is also a professional biologist, these cards use Scripture as a lens through which to view the created world. Each card contains a Bible verse (Visible VerseTM ), a related creation image, and an application-focused discussion of both.
The set of six Visible VerseTM Note Cards are an excellent and natural way to share your faith along with your encouragement.